Introduction
Market Sports are an ecommerce AFL and NRL official merchandise store.
Timeline
Signed up for Facebook dynamic remarketing in July 17, since then we have managed to exceed the clients KPI's each month.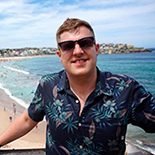 What company says
A long term client who has trusted us to take care of multiple marketing accounts and other businesses of theirs over the years. Market Sports is an already successful website which we are helping to further develop, through the addition of new marketing platforms and helping to fine tune existing accounts.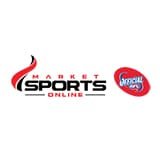 What Client says
Move Ahead Media, in particular Will, have been fantastic in helping us with our SEO requirements over the last few years – we have complete faith in their abilities to approach this area with the skills needed to get long terms gains rather than short wins (which seem to be the focus of other companies in this industry).
We have now also engaged Move Ahead Media with a Social Media marketing trial for us, in particular Facebook dynamic remarketing to target the customers who've been on site but didn't complete their purchase. In a relatively short period of time we've seen an exceptional ROI from the campaign which has been set up by Will and his team. Highly recommended!
Milestones
This campaign has worked consistently since it began, always hitting above the client's target KPI's since the campaign got underway in August 2017.
Key

Stats

Best month – November 2017 with $7,807.60 of sales generated from 92 sales.
Client Requirements /
KPI's
Need to be hitting 10x ROAS.