Competitor Analysis
Prioritizing SEO Competitor Analysis and How It Can Affect Your SEO Game
In the world of business, there exists a healthy competition no matter the industry. The internet world is no exception. As the old adage goes, "imitation is the sincerest form of flattery". This old aphorism has become more relevant in the world of digital marketing and SEO or search engine optimisation that SEO competitor tracking services have become a necessity.
The function of SEO is about getting more traffic to a client's business website, and then funnelling that traffic through conversions. By taking a closer look at what techniques competitors used to attracting traffic, a our SEO strategists can start developing the best strategy that can surpass the competition. This is an essential component at the foundation of a strong and well-planned campaign.
To help understand the importance of prioritising Competitor Analysis in the SEO industry, we must first be acquainted with what competition analysis is.
What is Competitor Analysis?
In simple terms, a Competitor Analysis checks the rankings, traffic and SEO techniques used by top-ranking competitors. Then, we reverse-engineer winning (white hat) techniques and deploy them to our clients' websites.
These techniques cover a lot of ground: backlink anchor text patterns; content; metadata; microdata; url structures and everything in between. Our analysts work competitor sites like detectives at a crime scene – once they have enough data they form a theory and then devise an action plan.
Essentially, our Competitor Analyses are used for both offensive and defensive purposes. On the offensive, because this tactic is being carried out mainly for the purpose of killing the competition, but in a healthy fashion. On the defensive, it is a safeguard against stagnant ranking growth.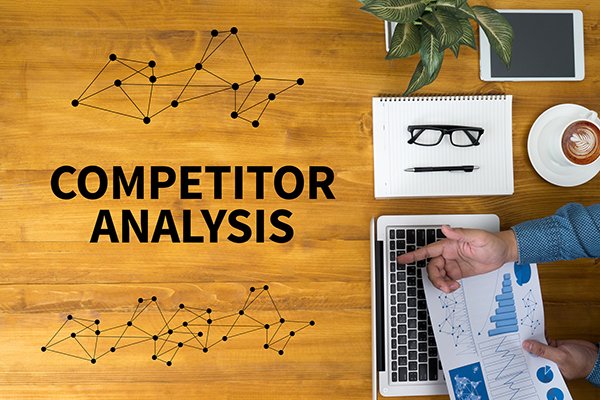 What exactly is Competitor Analysis in SEO?
SEO Competitor Analysis usually involves the monitoring of the business techniques, website adjustments, and other technicalities the competition made or implemented to drive traffic and conversion. By doing this, the SEO professionals can accordingly detect in which aspect that the client is lagging in comparison and plan other strategies to get the best possible result – traffic conversion.
How can good Content Marketing techniques contribute to SEO Competitor Analysis?
Content Marketing is one of the integral parts of the SEO functions that involves SEO Competitor Analysis. In the process of content creation of SEO-friendly articles, there are keywords required to be cunningly added in the text that gets detected by search engines, leading to customers discovering the business website.
The process of creating content that is SEO friendly is crucial, since you need to please both the search engine algorithms and the visitors or readers of a website content. When content marketing is integrated into competition analysis methods, the competition's popular and related keywords are scrutinised against your own. By doing this, you can find out what the most used yet appropriate keywords are.
You can also make sure that your content's keywords get the most customer-related keyword searches to search engine results, and, therefore, getting more traffic than your competition. Figuring out how your client's website compares to other top-performing sites in the same niche can help y