Keyword Research
Our Keyword Research Services
Move Ahead Media's keyword research approach process captures all potentially relevant keyword phrases and then filters them down to a set of targets. We then calculate which of these targets will provide the largest return (among whatever KPIs are relevant to that particular case).
Here are some of the elements of our super secret recipe:
Target audience demographics: we start by understanding the search behaviors of your target audience, and then organizing them into segments from most qualified to least qualified prospects.
Competitor keyword research: if major website players are ranking for a particular keyword, it usually makes sense for smaller competitors to target smaller volume keyword phrases.
Long tail keywords: these lower volume phrases tend to have very high conversion rate probability and profitability, and fit very well for businesses offering unique (not mass produced) niche products.
Relevance filters: a lot of high-volume keywords culled from a tool like Semrush many not be applicable to a particular business. This process filters out keywords that do not align with the user intent of the domain and also the page itself.
User location: effective research must be relevant. For example, businesses that serve global audiences would target different keywords than businesses that target Sydney.
Understanding user intent
In 2017, creating content that only optimises for certain keywords is like a donkey cart on the Autobahn. Google's algorithm changes over the past few years have all been developed to drill towards a deeper understanding of user intent.
As Google continues to evolve it's search engine, content creators must evolve as well. Doing a competitor analysis and keyword research is still a very effective way to start. However, language is a tool, with different meanings for different contexts.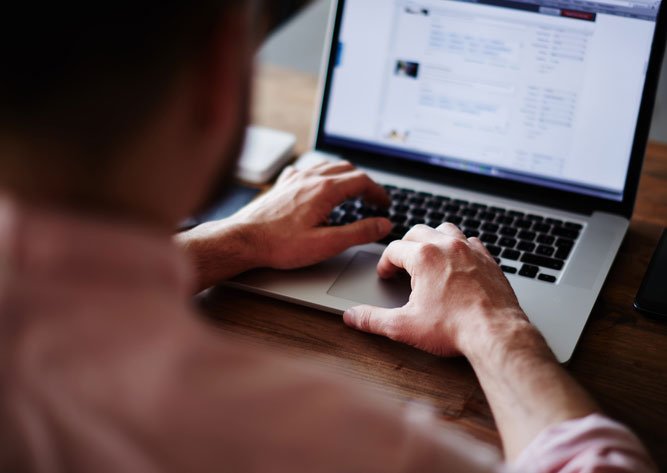 Example of user intent
Type 'hamburger' into Google and you will most likely get results about ordering or buying hamburgers in your local area.
This happens because Google's algorithm determines that the user's intent in this case is to get something to eat. However, if the user types 'hamburger recipe', Google will determine an entirely different user intent.
Keyword-driven user intent
By starting with effective keyword research, Move Ahead Media analysts then has a basis to begin planning content that answers questions implied by the selected keywords, in the following types of ways:
Address weak content: users who get bored or confused usually leave quickly. The faster and more frequently users leave your site to keep searching, the further your rankings will drop.
Ensure relevant content: make sure the content fulfills the user intent of the selected keywords. This is determined through a combination of competitor analyses and target site traffic analysis.
Match keywords and user flows:
Ensure that links to closely related topics are easily found on a target page, while paths between pages are easy for users to follow.
Conclusion
Before Move Ahead Media keyword research commences, it is a wise idea to have an in-depth discussion with your Move Ahead Media agent to discuss your goals and objectives. This will help refine keyword options and better drill down to understand the goals and the needs of your targeted prospects.