Social Media Strategy
How to Create a Compelling Social Media Strategy for Your Business
With a soaring number of users, social media bring great potential for business owners. However, the challenge for most users is the way they create their marketing strategies, especially as they relate to the social media scene. Well, designing an extraordinary social media strategy could be a big challenge for many business owners.
For one, you have many goals to focus on, including brand awareness, engaging stakeholders, driving traffic, and many more. At the same time, you want to ensure that your social media goals are in tune with the overall goals of your business. Therefore, how do you create an extraordinary marketing strategy with social media in 2017?
Here are important steps to follow.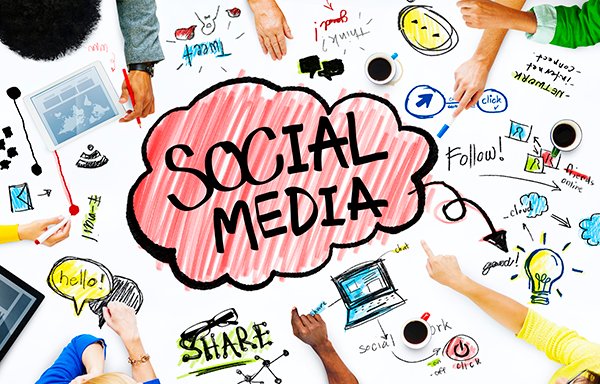 Set your social media goals in line with your company goals
Your social media marketing goals could achieve the desired impact if you align them with the overall goals and values of the company. When you move in separate directions, it would be difficult for you to achieve uniformity in your marketing efforts. Experts advise that the competitive advantage lie not in finance, strategy, or technology, but in teamwork. When everyone in the company moves in one direction with their marketing goals, you can conquer any market, industry, and rise above the competition.
With that idea, you can set your social media goals with the big picture in mind. Think about how social media avenues, such as Facebook, Twitter, Instagram, and more, could enhance your overall business goals. You can then plan your top business priorities and see the best way that social media could augment the objectives.
How does social media help?
With its growing user base, social media helps you interact with influential people who can take your message further afield. When that happens, you are likely to meet more target customers with your message and drive traffic to your website. Similarly, you can link up with other brands and influencers to increase your presence in new markets.
Besides, with social media you could create and promote customised content that highlights your position in the industry and puts your business as a powerful solution. To achieve such goals, you could use social media platforms to run campaigns or to enhance your product launches. Similarly, you could use the platform to create awareness about your products and to engage your visitors.
Simplify your goals into precise methods
Once you integrate your social media goals into your overall business goals, you need to take specific steps to ensure that you achieve your set objectives. For instance, if your goal is to venture into new markets and you already have the community with influencers and brands in that particular market, you need to break it down to specifics that are easier to work upon.
You can do this by developing a list of influencers in that market, who can accept sponsored posts. Send a direct message to each of them and see whether they can collaborate with your business. When they accept, you can deliver one sponsored post every month that includes a brand or influencer.
In the end, this could help you achieve amazing results. You can use different specific tactics based on your goals, market, product, customers, and other variables. Besides, you are also free to adjust your plan gradually when you start receiving feedback or noticing the effects of your approaches.
Prioritize the tactics
Every marketing team must operate on set resources. Therefore, it is important to have a prioritised plan, from which you can create effective social media marketing strategy. However, the challenge for many people is how to choose their priorities. Well, in going about this, experts recommend that you give it a value versus complexity approach.
Start by evaluating the value you expect each approach will bring into the business. Compare the effort required to implement each tactic and the complexity involved. Work first with the tactics that offer the highest value with the least time of implementation and complexity.
There is no sure way to know precisely the time and effort that a tactic may take and even the value they might bring to the business. However, you can make an educated guess, but don't stick to perfection.
With effective social media marketing and social media advertisement strategy, you could take your business to the next level. The avenues continue to draw a big number of fans and, utilised properly, they can help you achieve your business goals in the shortest time possible. Leverage experts on social media strategy Sydney company offers.