Mobile Website
The Great Advantage of Having a Delightful Web Design Experience
Your current website is doing well for you and your business but it is a bit outdated. This brings to mind several questions. Does it need to have a compelling design? Your clients come to you for your product and services, but will the number of customers rise if the website is polished and updated? Does it have to be mobile-friendly?
You reluctantly seek out a design company to give your website a boost, but you are not completely convinced that it will generate new opportunities for your business. Regardless of the uncertainty, thorough study and marketing research have proven that having a credible and well-built web design produces better customer traffic. But a mobile version of your desktop website can mean a major difference.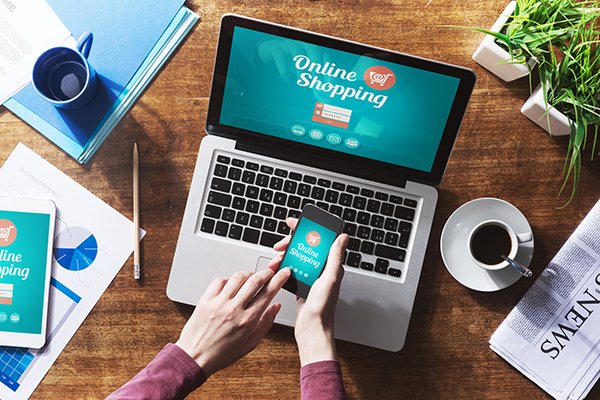 The number of mobile users are growing and will continue to grow.
Many online purchases and searches start on mobile web and may be completed on the same platform or on something else.
This only shows that a mobile-friendly website is imperative to your business.
The vital importance of having a functional web design is to attract customers and encourage them to avail of your products and services. In today's generation, people depend on technology to find what they are looking for. A good web design affects a customer's decision in buying a product or service. If your customers find your website is hard to navigate, chances are they will get frustrated and find another site to fill in their needs. Let's take a closer look at why having a credible and mobile-friendly web design brings benefits to your business:
A Well-Built Web Design Increases Customer Conversion.
Studies have shown that people judge the credibility of a website based on its design. For example, changing the design elements of your web page for an ad campaign can boost conversion and give you an edge over your competition.
Helps You Connect to More Customers.
With the help of mobile devices, users do their business even if they are away from their office. If you have a responsive web design, you will attract clients on the go and improve customer engagement for those who already do business with you through you desktop website.
It Improves the Overall Look of Your Business and Promotes Your Brand.
A good website design does not only help you reach potential customers but gives them a good impression, especially when its visual presentation features the message of your brand clearly. With this, you would want your web design to tell your customers what your brand is all about.
How Move Ahead Media Can Help You Create a Better Approach to Customers
In the business world, each company wants to stay on top in terms of website development. In relation to this, a website builder or website development software is essential in helping you reach this goal. That is why at Move Ahead Media, we ensure that you will be able to gear your website to potential customers by optimising its quality.
If you want to stand out among your competitors, you have to know the structure of your website. Understand what you want and who your target audience is, and provide better content to help customers know about your product. This will enable you to think of a compelling design that is usable for your customers.
At Move Ahead Media, we can help you design what you want to appear on your website. We can provide you a website that can effectively reach out to your customers and promote your brand. Our team of experts can build the overall functionality of your website by adding analytics to know what needs improvement, a database to organise its content, and site maps to help visitors find what they are looking for.
If you want to know more about our special packages, visit our website for more details or reach us through mail at info@moveaheadmedia.com.au