We are a Digital Marketing Company
Providing SEO in Sydney & Australia Wide
Why Choose Us?
5 Great Reasons
1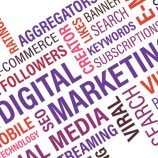 Masters of our Trade
We at Move Ahead Media, have been in the SEO business for over 10 years, our clients include Yamaha and Novotel Hotels. We have a team comprised of industry experts at your disposal.
2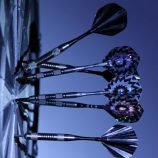 Smart Approach
Working with clients in a wide variety of industries has enabled us to develop unique marketing strategies for each and every one of our clients to achieve their goals effectively and affordably.
3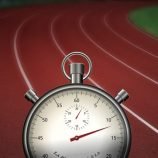 In with the Times
The technology that drives digital marketing is constantly changing, not only do we ensure staying up-to-date with new tools and methods, but we implement these new processes with what works for you and then make it happen.
4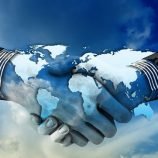 Integrity
As your digital marketing partner, we're much more than just a company you hire. We take the trust received from our clients very seriously, our projects are conducted on the basis of honesty and transparency.
5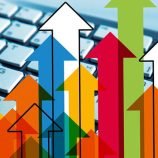 Results
Digital Marketing is a results business. From our initial site audit & analysis to the implementation of a final marketing strategy. We ensure that every action we take is a positive step towards achieving the goals of our clients.
Ask an Expert
GET FREE ANALYSIS
Please complete the form, to receive
a free audit of your website. Our SEO
experts will provide you with an
in-depth analysis on what is required
to achieve top search rankings.

About
Based in the heart of Sydney, Move Ahead Media have established themselves as an innovative SEO Company in Australia. Building on the collective experience of over 10 years of Search Engine Optimisation for companies around the Globe, we bring commitment, trust and confidence which enable us to have an enviable client retention record. By offering trial campaigns and bespoke strategies our clients recognise that Move Ahead Media will deliver the results they desire and continue to build on them to ensure their internet marketing campaigns are an effective aspect of their company's growth strategies.
As an SEO Company in Australia, Move Ahead Media recognise that each state, each city and each town have their own idiosyncrasies for marketing their products and approach. From Melbourne to Brisbane, Sydney to Perth or Adelaide to Darwin we offer SEO packages to accommodate the specific needs and requirements that suit individual markets. Our most common question to our prospective clients is "what do YOU need from us?" With this client centric approach, our business partnerships are conducted as if we are an employee of YOUR Company – employ Move Ahead Media today as your "in house" SEO manager.
History
The partners of Move Ahead Media have a wealth of experience in Sales, Marketing and Company Management. The directors come from backgrounds as diverse as IT services, fast moving consumer goods, direct retail, financial services, B2B telecommunication. Couple this with a combined 12 years+ direct SEO delivery for clients that spans the spectrum of internet sectors and you have a team that not only understands the marketing challenges facing today's web based businesses, but is able to deliver tangible results.
Move Ahead Media started in the UK and was born out of a desire to be able to deliver bespoke SEO services. Working within one of the UK's largest SEO companies, Tony and Martin saw a need for many SMEs to have their SEO campaigns tailored, not only to their budgets, but also to suit their own marketing strategies and ambitions. Restricted by corporate management and process, they resigned to start a company that would address these concerns. Their know-how of achieving top-of-page listings for companies in competitive sectors, such as travel, accident claims, insurance, consumer products, and service sectors like accounting, enables them to develop campaigns to bring these results for all clients be they large or small.
Developing an in-house technical department that ensures quality control is at a maximum is the responsibility of Adam Lurie. His IT background, SEO sales and campaign delivery experience combines well with his own junkie like approach to be the best in the industry. Working closely with clients' web developers or SEO Managers, Adam is able to achieve rapid results that build the confidence and trust that makes Move Ahead Media a long-term partner for any business.
Future
Where from here? Well this is it – Move Ahead Media Pty Ltd, an Australian SEO Company based in Sydney. Building on the success in the UK and a steady stream of inquiries, Move Ahead Media have set up in Sydney to offer their unique brand of SEO to the fast developing internet economy in Australia. In an age of cloud computing, the need to be face to face with a customer base is no longer a necessity. Delivering tangible results in Melbourne, Victoria or Perth in WA is not just possible, it is guaranteed. Our campaign managers are, for the most part, native Australians that have their business acumen firmly rooted in the business arenas of Sydney, Brisbane, Adelaide, and Perth, etc. This gives them the understanding and empathy to work closely with their clients to develop online strategies.
Asia Pacific is the growth area of the 21st Century and Move Ahead Media have planted themselves firmly in the centre. Combining their Asia service centre with a sales office in Bangkok, ensures they can service their clients from the Middle East and Egypt through to China and Japan. A truly global company; Move Ahead Media's first client is based in Phoenix, Arizona and still enjoys a position 1, page 1 ranking today for his most important keyword phrase.
So wherever you are, if you are in need of SEO, Move Ahead Media are but a click away.
Google Places
Move Ahead Media have devised a practical and affordable service for Local companies based in Sydney, Melbourne, Queensland and other regions of Australia. With our Google places package, clients can achieve top ten rankings simply by optimizing their Google map listings coupled with an array of additional services ranging from local directory submission to creating local profiles enriched with content and media.
Our direction thus turn to being niche and local, potential clients look for services or sub services that are really niche, coupled with exact locations. Statistics from Google trends have taught us that the search for local business services is on the rise, people prefer to deal with those that are closer to home. An example of this keyword can be 'Plumber Repair Sydney'. Move ahead Media conducts keyword research to determine the best long tail keywords that relates to your exact business products/services and locality. If your business requires local leads, then Move ahead Media's Google places package is the solution for you.
Conversion Optimisation
Move Ahead Media understands that ranking on the first page on Google alone doesn't pay the bills. We continue to work with our clients and provide an additional service in the name of CRO (Conversion Rate Optimisation). Now you are ranked highly, and have an influx of visitors to your website, the next step is to ensure that these visitors convert to customers. Move Ahead Media has a specialist team that solely indulges in CRO, we fine tune and optimize your landing pages to increase the likelihood of your visitors purchasing your product or services. We analyze Google analytics to retrieve data and take a series of actionable steps to reduce the bounce rate and in turn increase overall conversion rates.